Program Manager - Youth Services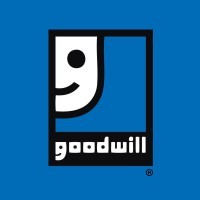 Goodwill Industries
Operations
Peoria, IL, USA
Posted on Tuesday, June 20, 2023
Title
Program Manager
EOE Statement We are an equal employment opportunity employer. All qualified applicants will receive consideration for employment without regard to race, color, religion, sex, national origin, disability status, protected veteran status or any other characteristic protected by law. About the Organization
WHO WE ARE
Goodwill Industries of Central Illinois is a non-profit organization with 11 stores, seven donation centers, a logistics center and an online auction site. In addition, we operate two employment service centers and a home for veterans experiencing homelessness. The money raised by the sale of donations goes to fund our free programs. Our programs include: helping people find employment, assisting our veterans with job services and resource referral, serving youth around the area with several different programs, and operating a 15-bed home for veterans. Goodwill has been serving Central Illinois since 1934.
MORE THAN JUST A TEAM
Goodwill employees are more than just a team. They are a close-knit group of people which enjoy fostering friendship and support. Goodwill employees work together knowing that, as a non-profit, their job means someone is getting the assistance they need. It's working with a purpose.
Description
Enjoy Working With Youth in Our Community?
Experienced Working With Youth in Our Area?
Wanting to Make a Difference for the Youth In Our Region?
Apply now!
Goodwill of Central Illinois is seeking a full time Program Manager to lead our Youth Services Department. The Youth Services team members provide youth mentoring, life skills, GED, career exploration, youth mental health, and other services through programs and partnerships like GoodGuides, Teen Reach, WIOA, and DHS.
SUMMARY
The Program Manager will provide direct oversight of assigned scope of program services, including assigned program staff, and will include ensuring program goals are met and that fiscal and grant outcomes are achieved. Responsibilities will include coordination of assigned program activities and staff and will include ensuring effective strategies are in place and monitored to assure participant recruitment, employer engagement and direct case management. The Program Manager will also ensure that all services comply with best practice policies and procedures.
ESSENTIAL RESPONSIBILITIES
25% Actively manage and develop assigned programs and staff
In partnership with Program Services management team, assist with the development and ensure the attainment of program outcomes and staff goals for assigned programs, consistent with standard best practice processes.
25% Program development strategies and tactics
Proactively develop, market and deliver events and activities necessary to best support achieving desired outcomes for assigned programs.
25% Program outreach and recruitment
Strategically and proactively develop and maintain working relationships with a variety of business organizations and social service agencies in assigned areas of focus to promote program partnership and to develop community engagement opportunities.
Attend relevant community service agencies and group coalitions.
15% Internal Program Services Strategic Planning and Mission Integration
Identify opportunities as they arise to continue to grow all Goodwill programs.
Proactively collaborate and communicate with all Program Services staff across all programs to continually seek ways to share resources and services for the overall benefit of the population and communities we serve, including within our own organization.
10% Administration and reporting
Ensure timely and accurate entry of needed client documentation for grant and outcome measurement
Refer individuals with specific disabilities and needs to other agencies who can assist in meeting their needs.
Participate in Goodwill meetings and conferences as necessary.
Perform other duties as assigned to support/expand Goodwill programs.
Position Requirements
Bachelor's degree and/or minimum of three years of comparable work experience.
1-3 years of supervisory experience preferred.
1-3 years experience with Program Management working with diverse grant funders and successful achievement of program outcomes helpful.
Excellent computer skills and comprehensive knowledge of Windows and Microsoft Word, Excel, and PowerPoint.
CERTIFICATES, LICENSES, REGISTRATIONS
CPR/First Aid/AED Certification required. The training will be offered by Goodwill.
Valid Driver's License and Proof of Vehicle Insurance may be required.
Commitment to continued learning and engaged participation in mandatory trainings offered by Goodwill.
Location Peoria, IL (Goodwill Commons) Category Program Services Full-Time/Part-Time Full-Time Shift -not applicable-
This position is currently accepting applications.