Community Training Instructor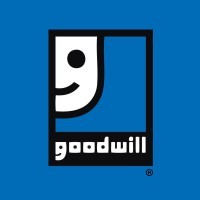 Goodwill Industries
Peoria, IL, USA
Posted on Saturday, June 3, 2023
Title
Community Training Instructor
EOE Statement We are an equal employment opportunity employer. All qualified applicants will receive consideration for employment without regard to race, color, religion, sex, national origin, disability status, protected veteran status or any other characteristic protected by law. About the Organization
WHO WE ARE
Goodwill Industries of Central Illinois is a non-profit organization with 11 stores, seven donation centers, a logistics center and an online auction site. In addition, we operate two employment service centers and a home for veterans experiencing homelessness. The money raised by the sale of donations goes to fund our free programs. Our programs include: helping people find employment, assisting our veterans with job services and resource referral, serving youth around the area with several different programs, and operating a 15-bed home for veterans. Goodwill has been serving Central Illinois since 1934.
MORE THAN JUST A TEAM
Goodwill employees are more than just a team. They are a close-knit group of people which enjoy fostering friendship and support. Goodwill employees work together knowing that, as a non-profit, their job means someone is getting the assistance they need. It's working with a purpose.
Description
GOODWILL IS GROWING!
Make a difference providing training and education for a wide variety of students, while being part of a fun and dynamic team that makes a difference daily in the community with opportunity for professional growth.
BE A GOODWILL DIFFERENCE MAKER!
Goodwill of Central Illinois is growing, and we are looking for an individual who has a passion for helping the community bridge individual technology gaps.
Our team is seeking a full time Community Training Instructor to support individuals in the community to help achieve personal goals and overcome barriers to employment.
If you are a community-minded individual who enjoys or is comfortable in presenting already developed and established computer training information, we invite you to Apply Today! Please visit our website www.goodwillpeo.org. and click on the Careers Page to apply!
What are extra positives of this position?
Training materials and curricula are already developed!
There are outstanding benefits and no weekends!
Working with a fun, dynamic, growing team!
What are the essential responsibilities?
The ideal candidate will be responsible for:
Delivery of various programs for the organization, including online and in person training and workshops
Work with program staff to facilitate programs for the community and ensure program outcomes are achieved
Responsibilities will include conducting training, facilitating activities and workshops, assisting with events, data collection and entry, administrative duties, monitoring participant progress, and assisting with community outreach
Ensure the needs of program participants are met
Position Requirements
Comfort with Microsoft Office programs including Outlook, Word, and Excel
Must be at least 18 years of age or older
Valid driver's license and proof of vehicle insurance may be required
Location Peoria, IL (Goodwill Commons) Category Program Services Full-Time/Part-Time Full-Time Shift -not applicable-
This position is currently accepting applications.