Program Support Specialist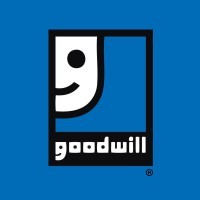 Goodwill Industries
Customer Service
Peoria, IL, USA
Posted on Friday, March 31, 2023
Title
Program Support Specialist
EOE Statement We are an equal employment opportunity employer. All qualified applicants will receive consideration for employment without regard to race, color, religion, sex, national origin, disability status, protected veteran status or any other characteristic protected by law. About the Organization
WHO WE ARE
Goodwill Industries of Central Illinois is a non-profit organization with 11 stores, seven donation centers, a logistics center and an online auction site. In addition, we operate two employment service centers and a home for veterans experiencing homelessness. The money raised by the sale of donations goes to fund our free programs. Our programs include: helping people find employment, assisting our veterans with job services and resource referral, serving youth around the area with several different programs, and operating a 15-bed home for veterans. Goodwill has been serving Central Illinois since 1934.
MORE THAN JUST A TEAM
Goodwill employees are more than just a team. They are a close-knit group of people which enjoy fostering friendship and support. Goodwill employees work together knowing that, as a non-profit, their job means someone is getting the assistance they need. It's working with a purpose.
Description
WORKING AT GOODWILL IS WORKING WITH A PURPOSE!
Are you seeking to make a difference helping those in need by providing excellent participant and program service support?
BE A GOODWILL DIFFERENCE MAKER!
Goodwill of Central Illinois invites qualified interested persons to apply for an integral support services career opportunity. We are seeking a Full Time Program Support Specialist to assist the growing number of Mission Services team members and programs we offer to job seekers in central Illinois.
If you have experience entering accurate and timely data and a strong customer service background, we invite you to Apply Today! Experience assisting with client recruitment and activity scheduling, client follow-up, and event recruitment and follow-up to assist job seekers in removing barriers and improving their skills to achieve the employment they desire is definitely a plus. Please visit our website www.goodwillpeo.org. and click on the Careers Page to apply!
What will the job look like?
Working under the supervision of the Assistant Director of Mission Services, the Program Support Specialist is responsible for entering accurate and timely client data, conducting assigned follow-up activities and helping provide client assistance needs. This position is responsible for providing designated employment program support services, including assisting with client recruitment and activity scheduling, client follow-up, and event recruitment and follow-up to assist job seekers in removing barriers and improving their skills to achieve the employment they desire. The Support Specialist will assist and support the Case Managers and Program staff in meeting program outcomes and goals by helping ensure our clients receive the resources and training they need to meet their individual employment goals.
What are the essential responsibilities?
Support program staff in assigned Outreach/Recruitment initiatives by assisting in client recruitment and registration for program events, activities, job training, and workshops.
Maintain frequent communication with program participants regarding job search progress, and assist program participants with job search efforts, as needed.
Provide assistance at events and trainings, such as registering clients at events, assisting in digital skills trainings, and other assistance as needed.
Conduct follow-up calls and surveys with program participants after activities and trainings, and conduct retention calls for employed participants to identify job status and identify any needs and assistance
Maintain timely, accurate client files; record data in Goodwill tracking systems.
Assist with compiling, submitting and maintaining client reporting for all Goodwill program services. Help ensure that grant client data reporting is timely, accurate and operating within the constraints of the grant financial budget guidelines.
Responsible for inventory control of client assistance stock.
Work closely with all Program Services staff to continually seek ways to share resources and services for the overall benefit of the population we serve.
Ensure the safety of participants, staff and others by following all organizational and programmatic policies and procedures.
Perform all other related duties as assigned.
Position Requirements
Education and/or Experience
Two-year college degree or equivalent number of year's related experience and/or training.
Must possess excellent data entry and administrative skills. Requires Excel and Microsoft experience. Accuracy is critical.
Possess great skills in oral and written communication, time management, customer service, and communication. Excellent active listening skills. Must be a self-starter, great team player.
Certificates, Licenses, Registrations
CPR/First Aid/AED Certification required. The training will be offered by Goodwill.
Valid Driver's License and Proof of Vehicle Insurance may be required.
Commitment to continued learning and engaged participation in mandatory trainings offered by Goodwill.
Location Peoria, IL (Goodwill Commons) Category Program Services Full-Time/Part-Time Full-Time Shift -not applicable-
This position is currently accepting applications.