Warehouse Material Handler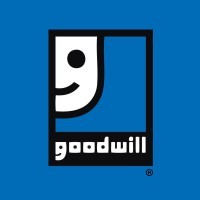 Goodwill Industries
East Peoria, IL, USA
Posted on Saturday, March 11, 2023
Title
Warehouse Material Handler
EOE Statement We are an equal employment opportunity employer. All qualified applicants will receive consideration for employment without regard to race, color, religion, sex, national origin, disability status, protected veteran status or any other characteristic protected by law. About the Organization
WHO WE ARE
Goodwill Industries of Central Illinois is a non-profit organization with 11 stores, seven donation centers, a logistics center and an online auction site. In addition, we operate two employment service centers and a home for veterans experiencing homelessness. The money raised by the sale of donations goes to fund our free programs. Our programs include: helping people find employment, assisting our veterans with job services and resource referral, serving youth around the area with several different programs, and operating a 15-bed home for veterans. Goodwill has been serving Central Illinois since 1934.
MORE THAN JUST A TEAM
Goodwill employees are more than just a team. They are a close-knit group of people which enjoy fostering friendship and support. Goodwill employees work together knowing that, as a non-profit, their job means someone is getting the assistance they need. It's working with a purpose.
Description
Summary
The Warehouse Material Handler works quickly, safely, and efficiently to handle donated goods, and various recycling materials. This position is physical and must be able to lift, push and pull up to 50lbs and use equipment in a safe and efficient manner – baler, pallet jack, forklift, walkie-stacker…etc. This is a vital role that keeps up with the flow of donated goods throughout the warehouse.
Essential Responsibilities
Expedites the flow of donated goods between the processed, storage, dock areas, and salvage.
Load and unload tractor trailers with donated goods.
Operate a forklift, baler, and pallet jacks in accordance with OSHA standards. Performs preventative maintenance checks.
Transports materials via the use of a pallet jack.
Loads and operates baling machine. Prepares baled merchandise with final control standards.
Organizes and stack recycled materials from community donations.
Dispose of metals for recycling.
Organize and maintain cleanliness of work area.
Sorts and processes donations.
Other related duties as assigned.
Position Requirements
Requirements and Qualifications
Must be at least 18 years of age
Works independently while fostering a strong team atmosphere
Requires ability to lift and move donations.
Requires ability to perform sorting and packing tasks to secure donations
Stands and for long periods of time throughout the day, 4-8 hours
Lifts or moves up to fifty (50) pounds
Works in a warehouse environment with exposure to heat and cold
Ability to use a pallet jack with loads of up to 500 pounds
***This position requires successful completion of a pre-employment Fit Test***
Location East Peoria, IL (Logistics Center) Category Warehouse Operations Full-Time/Part-Time Full-Time Shift Various Shifts
This position is currently accepting applications.