Driver of Donated Goods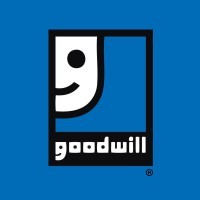 Goodwill Industries
East Peoria, IL, USA
Posted on Saturday, March 11, 2023
Title
Driver of Donated Goods
EOE Statement We are an equal employment opportunity employer. All qualified applicants will receive consideration for employment without regard to race, color, religion, sex, national origin, disability status, protected veteran status or any other characteristic protected by law. About the Organization
WHO WE ARE
Goodwill Industries of Central Illinois is a non-profit organization with 11 stores, seven donation centers, a logistics center and an online auction site. In addition, we operate two employment service centers and a home for veterans experiencing homelessness. The money raised by the sale of donations goes to fund our free programs. Our programs include: helping people find employment, assisting our veterans with job services and resource referral, serving youth around the area with several different programs, and operating a 15-bed home for veterans. Goodwill has been serving Central Illinois since 1934.
MORE THAN JUST A TEAM
Goodwill employees are more than just a team. They are a close-knit group of people which enjoy fostering friendship and support. Goodwill employees work together knowing that, as a non-profit, their job means someone is getting the assistance they need. It's working with a purpose.
Description
Summary
Driver Of Donated Goods interacts with customers at both residential and commercial pick-up locations while demonstrating exceptional safety in and out of the vehicle. The drive will perform transportation duties of donated goods. Goodwill pays for fuel, and you are home on nights and weekends!
Essential Responsibilities
Monitors pick up inventory and store drop off inventory.
Ensures that pickups are completed in a timely manner in accordance with the daily schedule.
Pickups and drop-offs donated goods items.
Conducts residential home furniture pick-ups.
Maintains general upkeep and maintenance of Goodwill trucks.
Safely operates the vehicles and obeys state and local traffic laws.
Maintains daily travel log and other associated paperwork.
Assembles retail orders, loads/unloads, and takes merchandise to and from the Retail Stores.
Collects donations from businesses and other organizations and completes receipts.
Performs other duties as assigned.
Position Requirements
Qualifications
At least one year of related experience.
Must be at least 18 years of age.
Must hold a valid class C license.
***This position requires successful completion of a Pre-employment DOT Physical***
Location East Peoria, IL (Logistics Center) Category Warehouse Operations Full-Time/Part-Time Full-Time Shift Days
This position is currently accepting applications.