Licensed Mental Health Professional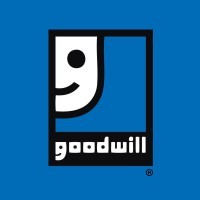 Goodwill Industries
Peoria, IL, USA
Posted on Friday, December 23, 2022
Title
Licensed Mental Health Professional
EOE Statement We are an equal employment opportunity employer. All qualified applicants will receive consideration for employment without regard to race, color, religion, sex, national origin, disability status, protected veteran status or any other characteristic protected by law. About the Organization
WHO WE ARE
Goodwill Industries of Central Illinois is a non-profit organization with 11 stores, seven donation centers, a logistics center and an online auction site. In addition, we operate two employment service centers and a home for veterans experiencing homelessness. The money raised by the sale of donations goes to fund our free programs. Our programs include: helping people find employment, assisting our veterans with job services and resource referral, serving youth around the area with several different programs, and operating a 15-bed home for veterans. Goodwill has been serving Central Illinois since 1934.
MORE THAN JUST A TEAM
Goodwill employees are more than just a team. They are a close-knit group of people which enjoy fostering friendship and support. Goodwill employees work together knowing that, as a non-profit, their job means someone is getting the assistance they need. It's working with a purpose.
Description
GOODWILL IS GROWING!
Are you an experienced mental health professional seeking to make a difference with youth and young adults in our community?
BE A GOODWILL DIFFERENCE MAKER!
Goodwill of Central Illinois invites qualified interested persons to apply for an exciting, new trauma-informed behavioral health career opportunity.
This is a week day position with no on-call or crisis response, though occasional evenings may be required.
We are seeking a Part-Time Licensed Mental Health Professional to forge a new youth trauma-informed mental health initiative. The Licensed MHP will collaborate with partners across our community to support and serve youth age 10-24 and their families by providing a range of mental health services.
If you have experience with youth and adolescent mental health programs and are currently licensed we invite you to Apply Today! Visit our website www.goodwillpeo.org and click on the Careers Page.
What will the job look like?
The Licensed Mental Health Professional is responsible for providing trauma-informed mental health supports to Peoria youth age 10-24 and their families. This individual works closely with the rest of Goodwill's Youth Services team, as well as many partner agencies, to coordinate and deliver a range of services, including screening, assessment, psychoeducation, therapeutic supports, and service and resource navigation to youth in need. As this is a new program, candidates will have the opportunity to work with Goodwill leadership on program development and design. There will also be opportunities to educate families and community members on trauma and mental health.
This is a week day position with no on-call or crisis response, though occasional evenings may be required. Some job duties will take place at our Goodwill Commons facility, while many other activities will occur at our school and agency partner sites. While they report to and work closely with their department's Program Manager, the Licensed Mental Health Professional often must perform their job duties autonomously and be able to make educated, ethical decisions regarding programs and participants while away from leadership.
Current LCSW or LCPC licensure is highly desirable, but at minimum, qualified candidates must be currently licensed at the LSW or LPC level and must be willing and able to work toward the LCSW or LCPC level. Clinical supervision may be arranged for individuals working toward a LCSW or LCPC license.
Experience with high-risk youth and adolescents, trauma-informed care, and/or community-based mental health programs preferred. Goodwill will provide additional professional development and training on specific tools and interventions used in the program.
What are the essential responsibilities?
Screen and assess youth for trauma and mental health needs, and use results to develop a detailed treatment plan of therapeutic services.
Work with families, schools, and community agencies to advocate for youth needs and educate on how mental health supports can be reinforced in all aspects of the youth's life.
Maintain up-to-date knowledge on available mental health services in the community, and the enrollment or referral processes for these services, to help guide individuals and families on how to access the best care for their needs.
Coordinate and facilitate assigned programs and provide support to all program activities when needed. Work collaboratively and independently with the understanding of when it is necessary to communicate and coordinate work efforts with other staff and Program Manager.
Promote programs through community outreach and take initiative to meet program enrollment goals through creative outreach efforts and collaboration with program partners.
Collect data and feedback from program participants in a timely manner to comply with program reporting. Have in-depth knowledge of program requirements and best practices.
Serve as primary point of contact for program for participants, families, partners, volunteers, and other stakeholders.
Maintain a positive and professional demeanor at all times, and use excellent interpersonal and group facilitation skills to ensure that all program participants feel safe, valued, and able to succeed.
Facilitate culturally-competent communication and program services with a diverse set of individuals, ensuring equitable treatment of all participants, regardless of actual or perceived race, color, religion, national origin, ancestry, citizenship status, age, disability or handicap, sex, marital status, veteran status, sexual orientation, genetic information, arrest record, or any other characteristic protected by applicable federal, state or local laws.
Report to Program Manager on program goals and participant progress, as well as any unusual and/or crisis situations as they arise. Provide safe and effective leadership for program participants in a crisis and work to de-escalate any unsafe situations.
Serve as the representative of Goodwill Industries in the community and engage in community outreach, resource development, and networking activities in order to grow and market programs.
Maintain positive working relationships with community partners, service providers, and collaborating agencies. Stay informed of community resources to make appropriate referrals to program participants.
Participate in Goodwill meetings, webinars, and conferences, as necessary.
Ensure the safety of participants, staff, and others by following all organizational and programmatic policies and procedures.
Perform all other related duties as assigned
EDUCATION AND/OR EXPERIENCE
Master's degree in a field such as social work, counseling, or a related field is required. A current LCSW or LCPC licensure is highly desirable, but at minimum, qualified candidates must be currently licensed at the LSW or LPC level and must be willing and able to work toward the LCSW or LCPC level.
Experience with youth and adolescent mental health, trauma-informed behavioral health, and/or juvenile justice settings preferred.
Must be a self-starter and possess excellent skills in trauma-informed practice, therapeutic interventions, time management, organization, communication, and team work.
Position Requirements Location Peoria, IL (Goodwill Commons) Category Program Services Full-Time/Part-Time Part-Time Shift -not applicable-
This position is currently accepting applications.