Program Manager - Neurodiversity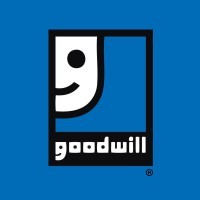 Goodwill Industries
Operations
Peoria, IL, USA
Posted on Friday, October 14, 2022
Title EOE Statement We are an equal employment opportunity employer. All qualified applicants will receive consideration for employment without regard to race, color, religion, sex, national origin, disability status, protected veteran status or any other characteristic protected by law. About the Organization
WHO WE ARE
Goodwill Industries of Central Illinois is a non-profit organization with 11 stores, seven donation centers, a logistics center and an online auction site. In addition, we operate two employment service centers and a home for veterans experiencing homelessness. The money raised by the sale of donations goes to fund our free programs. Our programs include: helping people find employment, assisting our veterans with job services and resource referral, serving youth around the area with several different programs, and operating a 15-bed home for veterans. Goodwill has been serving Central Illinois since 1934.
MORE THAN JUST A TEAM
Goodwill employees are more than just a team. They are a close-knit group of people which enjoy fostering friendship and support. Goodwill employees work together knowing that, as a non-profit, their job means someone is getting the assistance they need. It's working with a purpose.
Description
GOODWILL IS GROWING!
Are you a forward-thinking, strategic leader seeking to make a difference in our community?
BE A GOODWILL DIFFERENCE MAKER!
Goodwill of Central Illinois invites qualified interested persons to apply for an exciting, new leadership career opportunity. We are seeking a Full Time Program Manager to lead a new Workforce Development initiative that will collaborate with partners across our community to support and serve young adults with Autism in successfully gaining and sustaining employment.
If you have experience successfully building and leading high-performing teams and interest in creating a much-needed social service that does not currently exist in our community, we invite you to Visit our website www.goodwillpeo.org and click on the Careers Page.
What will the job look like?
The Program Manager will provide direct oversight of assigned scope of program services, including assigned program staff, and will include ensuring program goals are met and that fiscal and grant outcomes are achieved. Responsibilities will include ensuring effective strategies are in place and monitored to assure participant recruitment, and necessary services, training, referrals, and resources are provided leading to exceptional client outcome achievement. Additionally, duties will include the management and development of program staff, as well as ensuring all services comply with best practice policies and procedures. The Program Manager position is a working position and will also provide staff backup and support for program delivery as needed.
What are the essential responsibilities?
40% Actively manage and develop assigned programs and staff to achieve program outcomes
In partnership with Program Services management team, assist with the development of appropriate program goals and outcomes, including meeting required funder performance, and manage and develop staff to ensure accountability of the successful attainment of program and fiscal outcomes for assigned programs, consistent with standard best practice processes.
Foster a team-based culture of respect, collaboration, engagement, development and accountability.
20% Program development strategies and tactics
Proactively develop, market, and deliver program events and activities necessary to best support achieving desired outcomes for assigned programs. This includes the development and delivery of a curriculum which successfully prepares individuals served with essential workplace and personal effectiveness skills. Ensure and build a service-oriented culture that is focused on continuous improvement and innovation to meet community needs.
15% Program outreach and recruitment
Oversee the development and successful achievement of proactive outreach strategies and outcomes focused on achieving maximum success in connecting with clients who can benefit from our program services. Also facilitate the development and maintenance of working relationships with a variety of business organizations and social service agencies in assigned areas of focus to promote program partnership; to provide supportive services; and to develop community engagement opportunities. Attend relevant community service agencies and group coalitions.
10% Internal - Program Services Strategic Planning and Mission Integration
Identify opportunities as they arise to continue to grow all Goodwill programs.
Proactively collaborate and communicate with all Program Services staff across all programs to continually seek ways to share resources and services for the overall benefit of the population and communities we serve, including within our own organization.
Proactively seek opportunities to integrate mission into all employees across our organization and to continue to expand our services across all of our service territory.
15% Administration and reporting
Ensure assigned programs operate in accordance with budgeted resources. Ensure that all financial, funding, and accrediting guidelines are met on a timely basis, including documentation, reporting, financial drawdowns and program renewals.
Ensure timely and accurate entry of needed client documentation for program and outcome measurement
Monitor and ensure all fiscal expenditures are processed per funding requirements.
Refer individuals with specific needs to other agencies who can assist in meeting their needs.
Participate in Goodwill meetings and conferences as necessary.
Perform other duties as assigned to support/expand Goodwill programs.
Position Requirements
EDUCATION AND/OR EXPERIENCE
Bachelor's degree or minimum of three years of comparable work experience required.
1-3 years of supervisory experience preferred
1-3 years of experience with Program Management working with diverse grant funders and successful achievement of program outcomes.
Excellent computer skills and comprehensive knowledge of Windows and Microsoft Word, Excel, and PowerPoint.
Location Peoria, IL (Goodwill Commons) Category Program Services Full-Time/Part-Time Full-Time Shift Days
This position is currently accepting applications.