Volunteer/Community Service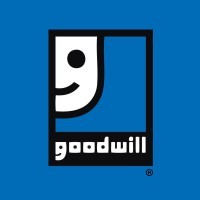 Goodwill Industries
East Peoria, IL, USA
Posted on Thursday, July 7, 2022
Title
Volunteer/Community Service
EOE Statement We are an equal employment opportunity employer. All qualified applicants will receive consideration for employment without regard to race, color, religion, sex, national origin, disability status, protected veteran status or any other characteristic protected by law. About the Organization
WHO WE ARE
Goodwill Industries of Central Illinois is a non-profit organization with 11 stores, seven donation centers, a logistics center and an online auction site. In addition, we operate two employment service centers and a home for veterans experiencing homelessness. The money raised by the sale of donations goes to fund our free programs. Our programs include: helping people find employment, assisting our veterans with job services and resource referral, serving youth around the area with several different programs, and operating a 15-bed home for veterans. Goodwill has been serving Central Illinois since 1934.
MORE THAN JUST A TEAM
Goodwill employees are more than just a team. They are a close-knit group of people which enjoy fostering friendship and support. Goodwill employees work together knowing that, as a non-profit, their job means someone is getting the assistance they need. It's working with a purpose.
Description
*This is an unpaid position.* The Community Service Associate is a member of the retail team who is responsible for performing all functions of a given area of the store's operations. Jobs such as, sorting, tagging, handling donations, and other duties as assigned. Other responsibilities include keeping the store clean, neat, and orderly and fostering a team atmosphere.
Responsibilities:
Merchandising of product to sales floor
Complies with pull cycle per Goodwill standards
Performs merchandise handling tasks as required
Maintains store in a clean, neat and orderly manner
Maintains accurate records and reports
Performs janitorial and housekeeping duties as needed
Follows policies and procedures outlined in the Employee Handbook
Monitors and recognizes security risks and assists in their prevention
Complies with all safety standards for lifting and moving materials, operating equipment and wearing PPE (Personal Protective Equipment)
Other duties as assigned
Identifies and corrects conditions that affect employee and customer safety
Adheres to store scheduling as agreed upon with management
Embraces the values, vision and mission of Goodwill of Central Illinois
Performs other related duties as assigned
Position Requirements
Must be at least 16 years of age
Possesses basic math skills
Conveys information clearly through verbal and written communication
Works independently while fostering a strong team atmosphere
Demonstrates professionalism and ability to maintain confidentiality
Demonstrates the ability to be consistently at work and on time on scheduled work days
Requires ability to lift and move donations of textiles and wares
Requires ability to perform sorting and packing tasks to secure donations
Ensures compliance with all policies, procedures, safety, and other applicable regulatory standards
Ability to apply decisions appropriate for situation at hand, and which are in the best interest of Goodwill
CPR/First Aid/AED Certification may be required; training will be offered by Goodwill if applicable
Commitment to continued learning and engaged participation in mandatory trainings offered by Goodwill
Location East Peoria, IL (Retail Store) Category Retail Full-Time/Part-Time -unspecified- Shift Various Shifts
This position is currently accepting applications.