Director of Human Resources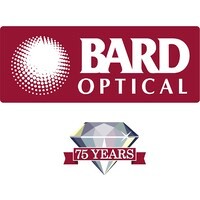 Bard Optical
Job Functions:
People & HR
Employment Types:
Full-time
Locations:
Peoria, IL, USA
Bard Optical is seeking a Human Resources leader to fill the shoes of the individual who is retiring after contributing to our success for many years. This critical position will:
• Learn, understand, and apply knowledge of our industry, trends, and applicable external requirements and regulations, to maintain Bard's compliance and to recommend to executive management, improvement of HR policies, procedures, and practices.
• Communicate changes in policies and procedures, including 401(k) Plan and benefit program information, and help ensure compliance.
• Assist executive management in the annual review, preparation, and administration of the wage and salary program.
• Assist managers in carrying out their HR and related responsibilities.
• Recommend, evaluate, and participates in staff development.
• Maintain a human resource management system that meets HR information needs.
• Participate on committees and special projects.
• Monitor HR actions and guide management through disciplinary procedures.
• Consult with legal counsel as appropriate, or as directed by the General Counsel, on HR matters.
• Assist in the calculation of doctor incentives and various bonus programs.
• Process payroll.
• Coordinate or conduct exit interviews to understand turnover and make recommendations for improvements.
• Handle workers' compensation claims, including working with claims adjusters, and unemployment claims/responses, including attendance at telephonic administrative hearings.
Successful candidates will demonstrate:
• Excellent problem solving and critical thinking skills.
• Strong capacity to negotiate with and influence others.
• Outstanding communication skills and ability to interact with doctors, managers, and associates of diverse backgrounds. The Director of Human Resources should be skilled in adjusting presentation and communication style as needed and serve as a role model in all interactions.
• Adaptability while continuing to focus on the company's goals and macro-level perspective of our business.
• Ability to discern and analyze facts and make decisions which support our business goals.
• Superior organizational skills, ability to meet deadlines, and attention to detail.
• Proficiency with HR/payroll management software (Paycor experience strongly preferred).
• Bachelor's degree and 4 to 6 years of related experience (in a healthcare setting) or training, or equivalent combination of education and experience: healthcare experience, Master's degree, SHRM-SCP, SHRM-CP preferred.
Bard Optical…Vision for Life!
EOE